The productivity power of Office 365 and the security and device management solutions of Windows 10 Enterprise & Enterprise Mobility + Security combined into one intelligent solution.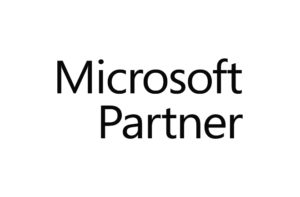 2Evolve Technologies is a Microsoft Partner and our certifications demonstrate our leadership in delivering Office 365 and Windows 10 solutions. Our team of senior-level engineers has the expertise and experience necessary to architect and deploy your most complex Microsoft Solutions, ensuring your transition is error-free and caters to your unique needs.
Microsoft 365 is a Unified IT Solution Built for Productivity, Security, and Manageability
Microsoft 365 is a unified IT solution, built to give your organization the productivity power of Office 365 with the device management and security solutions of Windows 10 and Enterprise Mobility + Security. Microsoft 365 gives you the tools you need to compete in today's mobile-first, cloud-first world, with on-premises capabilities to support hybrid needs.
Office 365 – Empower your team to collaborate anytime and anywhere: With Office 365, your team can collaborate in real time across locations and devices with the complete lineup of Office desktop apps. Plus, you get access to Microsoft's array of online services and business apps.

Windows 10 – Start collaboration and security off with a strong foundation: Windows 10 is the safest version of Windows ever, making it easy to set up and manage your devices. Take advantage of the latest features to get your team running faster with the most productive tools and devices.

Enterprise Mobility + Security – Protect your devices, data, and people from attacks and accidents: Enterprise Mobility + Security keeps your data safe from attacks on multiple levels, enabling your employees to work from anywhere and on any device without compromising the security of your systems.

Microsoft 365 Business: Simplified IT for Small and Midsize Businesses
Transform your Ad Hoc, unstructured IT situation into one unified and fully integrated IT platform. Microsoft 365 Business has been simplified for small and midsize businesses up to 300 users, meaning you get the enterprise-grade collaboration and security solutions you need, without the complexity and over-the-top features you don't.
Microsoft 365 Enterprise
Microsoft 365 Enterprise is designed for organizations over 300 seats or for smaller organizations with stringent security needs and IT complexity. There are two Microsoft 365 Enterprise offerings, where you can add the security and device management features of Windows 10 Enterprise and Enterprise Mobility + Security to the productivity and collaboration tools you already enjoy as part of an Office 365 E3 or Office 365 E5 Subscription. With a Microsoft 365 E5 Subscription, you get all the features of a Microsoft 365 E3 Subscription, plus an added range of features.